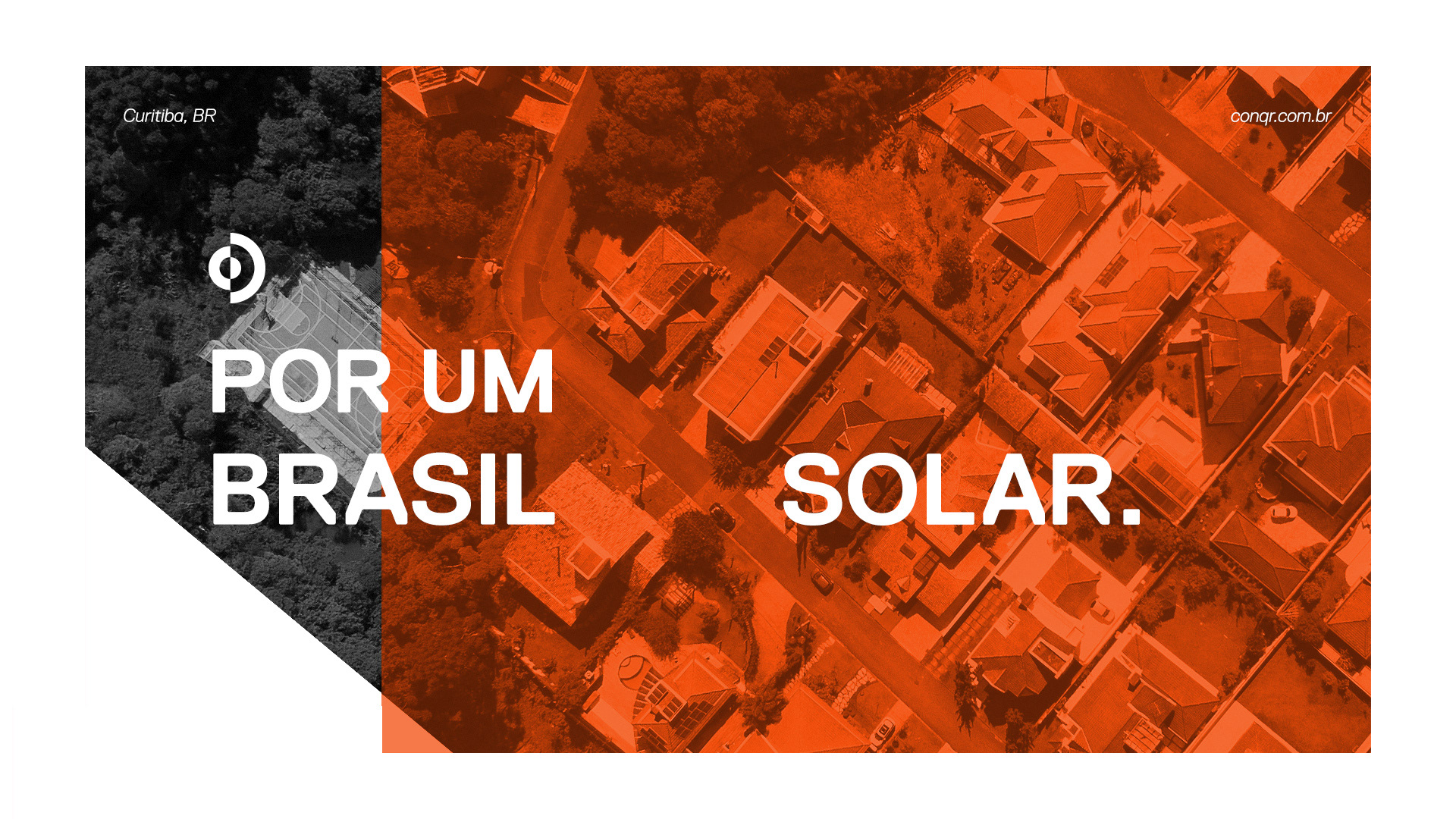 Conqr is an engineering and consultation company based in Curitiba, Brazil. The company focus its efforts to empower its clients through solar energy. Since 2014, when it was founded, thousands of residential and commercial proposals were presented, making them the biggest solar integrator in the state of Paraná. They are compromised to deliver a complete engineering service – from project analysis and estimated savings to equipments selection and system installation. Their clients can also monitor their system performance in real time, through their computers or smartphones.
My proposal for the symbol was to generate a relevant and dynamic sphere that represents the most powerful essential element – THE SUN. It also means growth of something new. 

The custom geometric typeface with broken "serifs" is a reference to the perfect angle that photovoltaic panels must be positioned for better solar use.
–
conqr.com.br
​​​​​​