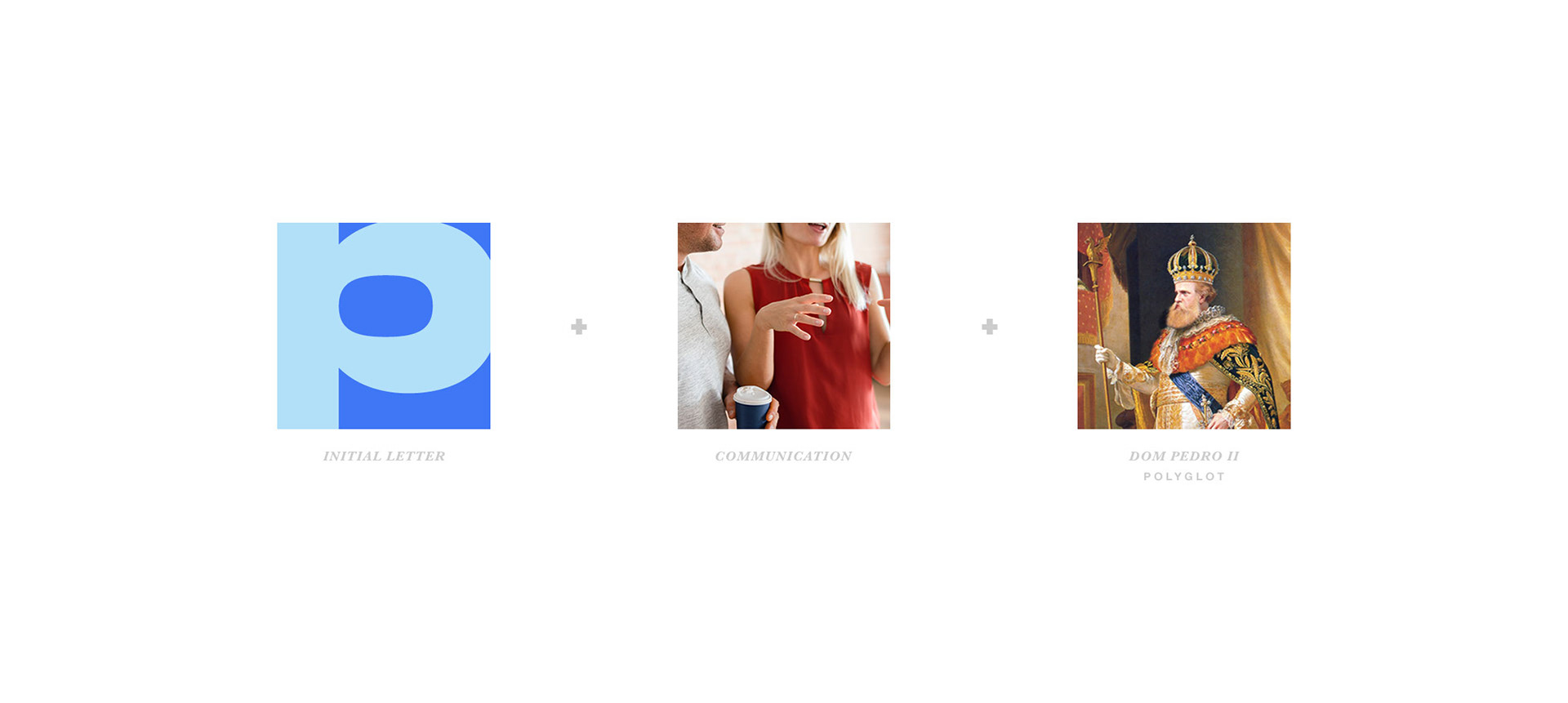 POLIGLOTANDO – LANGUAGE LEARNING
MADE BY POLYGLOTS, FOR FUTURE POLYGLOTS. Created by Tutty (Arthur Ribeiro) student of French Letters by Federal University of Santa Catarina, and Camila Yin graduated in Spanish Letters. Together they are able to speak 8 languages. Poliglotando was created with the intention of sharing knowledge acquired in the field of languages. The goal is to make people learn a new language in a simple and funny way.

The main concept raised for the development of the symbol was Dom Pedro II of Brazil, a second and last monarch of the Empire of Brazil. Pedro II, (1825–1891) had a deep interest in many different arts and sciences. His passion for linguistics prompted lifelong studies of new languages, and he was able to speak and write not only his native Portuguese but also Latin, French, German, English, Italian, Spanish, Greek, Arabic, Hebrew, Sanskrit, Chinese, Occitan, and Tupi. (14 languages).

The typography was chosen and modified to balance the funny and curious. "Letters contain some characteristic "defects" and "mistakes" that could be found in signs" Developed by Matheusz Machalski

The idea of using conversation balloons was also a differential to make the brand more attractive and flashy, combining blue variation palette and vivid red to highlight.